Collin County White Collar Crime Lawyer
Collin County White Collar Crimes Lawyers
If you're facing allegations of a white collar crime, access to knowledgeable legal representation can be crucial to navigating and fighting your case. Our dedicated lawyers at the Law Office of Patrick J. McLain, PLLC have over 30 years of experience dealing with the intricacies of white collar crimes and are committed to protecting your rights. Whether it's fraud; embezzlement; or any other non-violent, financially motivated crime, we're here to provide you with the rigorous defense you deserve.
If you are facing charges, don't panic—call (214) 238-9392 to schedule a consultation with our Collin County white collar criminal defense lawyers.
Types of White Collar Crimes
White collar crimes encompass a broad range of non-violent offenses typically committed in a business or professional setting. These offenses often involve intricate financial transactions and deceptive practices, which can be challenging to understand without a deep understanding of the law.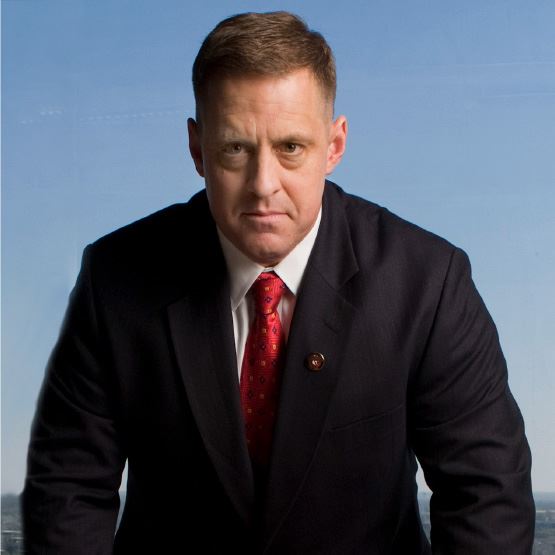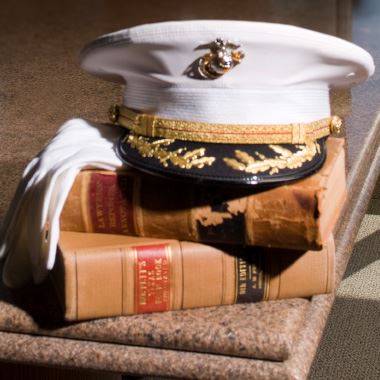 What Are the Penalties for White Collar Crimes?
White collar crimes, despite their non-violent nature, can lead to severe penalties under both state and federal law. The specific penalties can vary greatly depending on the nature and severity of the crime, the amount of money involved, and the defendant's prior criminal history. Penalties include hefty fines, lengthy prison sentences, or both.
For instance, fraud charges can lead to significant financial penalties, often equal to the amount obtained through fraudulent activity. In addition to fines, a fraud conviction can also result in prison time, especially in cases involving large amounts of money or vulnerable victims.
Embezzlement cases, on the other hand, are usually penalized based on the value of the embezzled assets. The higher the value, the more severe the possible sentence.
Insider trading and money laundering charges can lead to multi-year prison sentences and fines in the millions of dollars. These crimes can lead to decades in prison in the most severe cases.
The courts also take Identity theft very seriously. Convictions of this nature can result in substantial fines and imprisonment. In some cases, offenders may also be ordered to pay restitution to their victims.
Regardless of the specific charge, the potential penalties underscore the importance of having a legal professional on your side who is familiar with these types of cases.
How Can a Collin County White Collar Crimes Attorney Help My Case?
The Law Office of Patrick J. McLain, PLLC is dedicated to providing aggressive legal representation and support to individuals confronting these complex charges.
Attorney Patrick J. McLain has gained considerable knowledge in the nuanced world of white-collar crimes through a legal career spanning over three decades. His unique experience of serving as both a federal prosecutor and a defense attorney enables him to approach each case with first-hand knowledge of how these crimes are charged, fought, tried, and convicted.
Our team's understanding of the state and federal court systems and our dedication to our clients can be invaluable to people facing charges for white collar crimes. Our attorneys delve into the particulars of each case, providing personalized approaches to each of our clients.
With the Law Office of Patrick J. McLain, PLLC, you can expect to receive detailed attention to your case as we strive to uphold your rights and advocate for your best interests.
Call (214) 238-9392 or contact us online to schedule a consultation today.
Awards & Professional Affiliations
"Best attorney"

Mr. Patrick McLain equals instant and good results for you. Hiring Mr. Patrick McLain is the best decision I had made throughout my military career.

- Master Sergeant Michael A Heath Jr.

"A Marine through and through. He is dedicated to taking care of his clients."

He is an excellent lawyer who gives his all for you and gets things done. He has a no-nonsense approach that gets you results.

- Scott S.

"First class lawyer!!!!!"

Patrick saved my career and my life by proxy, he did everything and more you would HOPE for from a lawyer. Patrick is what you need if you want to win your case!

- David L.

"If anyone needs an attorney that will stand with you during your time of trouble, look no further."

Patrick has truly become a good friend and if anyone needs an attorney that will stand with you during your time of trouble, look no further. Patrick J. Mclain is this man.

- Child Abuse Client