Dallas White Collar Crime Lawyers
Defending Clients Who Are Facing White Collar Crime Charges in Dallas County
White-collar crime is a serious criminal offense that can have substantial consequences for individuals and businesses in Texas. If you are facing charges related to white collar crime, it is important to have an experienced and skilled criminal defense attorney who can help protect your rights and defend your interests. Our team has the experience and the determination to help our clients assess their cases, plan a strategy, and fight for results.
Have you been accused of a white collar crime? Call the Law Office of Patrick J. McLain, PLLC today at (214) 238-9392 or contact us online to schedule a consultation with our white collar crime attorney in Dallas. Se habla español.
What Is a White Collar Crime?
A white collar crime often refers to a non-violent offense perpetrated by individuals, generally in business or government positions, for financial gain or other personal benefits. This type of crime is committed by professionals who have access to sensitive information or authority over economic resources. Some examples of white-collar crimes include fraud, money laundering, embezzlement, insider trading, bribery, and other forms of financial misconduct.
In the state of Texas, the penalties for white-collar crimes may vary depending on the particular offense committed and the amount of money that was involved. In general, a defendant could be faced with civil penalties, such as fines or restitution, in addition to criminal penalties.
White Collar Crime Cases We Handle
The Law Office of Patrick J. McLain, PLLC helps clients fight against both federal and state prosecutors. Even an accusation can lead to hazards to your job, reputation, and freedom. Prosecutors work these cases aggressively, and so must your Dallas white collar crime attorney.
Our firm can help defend you against serious charges of:
White Collar Crime Penalties in Texas
In Texas, the penalties for white collar crimes vary depending on the nature of the offense and can lead to serious consequences:
Bribery and Corruption: The punishment for bribery depends on the nature of the crime. If convicted, one could face a sentence ranging from 2 to 20 years in prison and a fine of up to $10,000.
Conspiracy: For a conviction of conspiracy to commit a felony, the punishment is typically one category lower than that of the most serious felony that was the object of the conspiracy. This could range from a state jail felony all the way up to a first-degree felony.
Embezzlement: The severity of an embezzlement charge, and subsequently, the punishment, is determined by the value of the property embezzled. This can range from a Class C misdemeanor for property valued below $100 to a first-degree felony for property valued at $300,000 or more.
Money Laundering: Money laundering in Texas is classified as either a state jail felony, a third-degree felony, a second-degree felony, or a first-degree felony, depending on the amount of money involved. The punishment can range from 180 days in a state jail and a fine of up to $10,000 to life in prison for laundering amounts of $300,000 or more.
Offshore Banking: While not a crime in itself, offshore banking can be related to tax evasion or fraud charges. The penalties for tax evasion can range from a misdemeanor with a fine of not more than $500 up to a felony with a prison sentence of 2 to 10 years and a fine of up to $10,000. Fraud charges also carry severe penalties and vary based on the specific crime and amount involved.
"Best attorney"

Mr. Patrick McLain equals instant and good results for you. Hiring Mr. Patrick McLain is the best decision I had made throughout my military career.

- Master Sergeant Michael A Heath Jr.

"A Marine through and through. He is dedicated to taking care of his clients."

He is an excellent lawyer who gives his all for you and gets things done. He has a no-nonsense approach that gets you results.

- Scott S.

"First class lawyer!!!!!"

Patrick saved my career and my life by proxy, he did everything and more you would HOPE for from a lawyer. Patrick is what you need if you want to win your case!

- David L.

"If anyone needs an attorney that will stand with you during your time of trouble, look no further."

Patrick has truly become a good friend and if anyone needs an attorney that will stand with you during your time of trouble, look no further. Patrick J. Mclain is this man.

- Child Abuse Client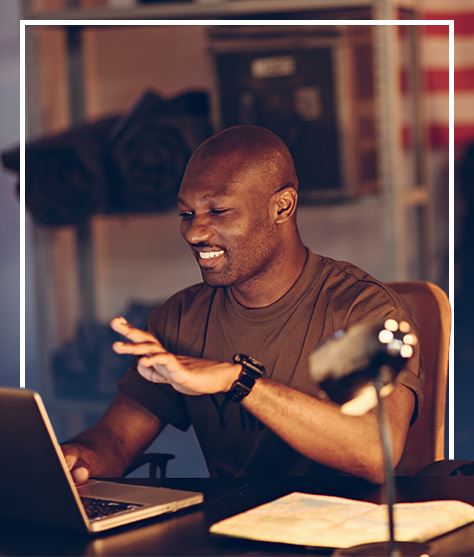 Defenses for White Collar Crimes
White collar crimes have severe consequences, making presenting a robust defense strategy critical. At the Law Office of Patrick J. McLain, PLLC, we employ a variety of defense tactics based on the specifics of your case.
Here are some potential defenses we may use:
Insufficient Evidence: The prosecution must prove beyond a reasonable doubt that you committed the crime. If it cannot, your case may be dismissed entirely. We meticulously review the evidence to identify any weaknesses in the prosecution's case.
Non-Intent: Many white collar crimes require proving intent, meaning that you knowingly and deliberately engaged in illegal activity. If we can create doubt about your intention to commit the crime, this could lead to the charges being dropped or reduced.
Entrapment: This defense is applicable if a government agency induced you to commit a crime you would not ordinarily commit. We can argue that you were lured into committing the crime.
Duress: We can use this as a potential defense if you were under a threat or unlawful pressure to commit the crime.
Statute of Limitations: The case can be dismissed if the prosecution does not bring charges within a specific timeframe. We carefully review the timing of each case as part of our defense strategy.
The best defense depends on the specifics of your case and the evidence at hand. At the Law Office of Patrick J. McLain, PLLC, we are committed to providing a personalized strategy tailored to your case.
What Happens if I Was Charged with a White Collar Crime?
Once charges are filed, the legal process begins. The first step is usually an arraignment, where the charges against you will be formally read, and you will have the opportunity to enter a plea. It's crucial to have a legal representative present at this stage to advise on the best course of action.
Following the arraignment, the discovery process begins. During this phase, the defense and prosecution gather evidence related to the case. This may involve reviewing financial records, emails, or other documents that could shed light on the alleged crime.
If the case proceeds to trial, both sides will present their evidence to a judge or jury. The prosecution must prove beyond a reasonable doubt that the defendant committed the crime. The defense, meanwhile, will aim to create reasonable doubt about the defendant's guilt.
Contact Our White Collar Crime Attorney in Dallas Today
In practice since 1990, our Dallas white collar crime attorneys have the extensive courtroom experience necessary to win tough criminal cases. This background allows us to aggressively provide high-quality representation to people facing these serious charges.
Contact the Law Office of Patrick J. McLain, PLLC online or call (214) 238-9392 today to get started on your defense with our Dallas white collar crime lawyers.