Dallas Extortion Defense Attorneys
At the Law Office of Patrick J. McLain, PLLC, we offer legal guidance and representation to those facing extortion charges. Our founding attorney, Patrick J. McLain, has over three decades of experience in the legal field and has served as both a federal prosecutor and a defense attorney. This wealth of experience gives him critical and comprehensive insight into both sides of any forgery case.
Our approach is rooted in understanding the specifics of every matter and offering tailored strategies designed to protect the rights and interests of our clients.
To schedule a consultation with a Dallas extortion defense attorney at the Law Office of Patrick J. McLain, PLLC, call (214) 238-9392 today.
What Is Extortion?
In legal terms, extortion is the act of obtaining money, property, or services from an individual or institution through coercion. This coercive act often involves threats of harm to the victim's person, property, or loved ones. It's important to note that the threat doesn't have to be physical—any act that puts someone else in fear of detrimental consequences can be deemed extortion under the law. In Texas, as per Penal Code Title 7, Chapter 31, extortion is classified as theft and is punished accordingly.
Types of Extortion
Extortion manifests in various forms, each with unique characteristics and legal considerations:
Cyber extortion is one of the most common charges, where a perpetrator may threaten to release sensitive data or trigger a cybersecurity breach unless a ransom is paid.
Sexual extortion is another grievous form, where the extortionist may threaten to expose intimate photos or information unless the victim complies with their demands. This form of extortion can have a severe emotional and psychological impact on its victims, and law enforcement agencies treat it extremely seriously.
Commercial extortion involves threats targeted toward businesses, such as damaging a company's reputation or disrupting its operations unless a particular demand is met. This can have dire consequences for a business's financial stability and market standing.
Less common but still significant is public official extortion, where public officials are threatened with the exposure of damaging information to influence their actions in office. The legal repercussions for this form of extortion are substantial, given the potential impact on public trust and governance.
Each form is distinct, with its unique legal ramifications and defense strategies. We can help you make sense of the charges against you, taking into account every detail of your case.
Penalties for Extortion in TX
In Texas, the penalties for extortion can be severe and vary depending on the nature of the offense, the value of what was extorted, and whether any bodily harm was threatened or inflicted.
When classified as a misdemeanor, penalties can include fines up to $4,000 and imprisonment for up to one year. On the other hand, if the crime is considered a felony, the accused person might face more severe punishments, such as fines that can reach up to $10,000 and prison terms ranging from 2 to 20 years. It's also crucial to note that the court may impose additional penalties like restitution to the victim and probation.
Moreover, if the offender uses an electronic communications system or the internet to commit the act, it may elevate the severity of the crime, leading to enhanced penalties. The same applies if a public official is involved in the crime or if the extortion leads to significant financial loss to a business or individual.
Facing an extortion charge can have long-lasting effects on your personal and professional life, making it crucial to consult a reputable legal professional regarding the next steps of your case. At the Law Office of Patrick J. McLain, PLLC, our legal team can provide thorough counsel and advice and guide you through the next steps of the legal process.
"Best attorney"

Mr. Patrick McLain equals instant and good results for you. Hiring Mr. Patrick McLain is the best decision I had made throughout my military career.

- Master Sergeant Michael A Heath Jr.

"A Marine through and through. He is dedicated to taking care of his clients."

He is an excellent lawyer who gives his all for you and gets things done. He has a no-nonsense approach that gets you results.

- Scott S.

"First class lawyer!!!!!"

Patrick saved my career and my life by proxy, he did everything and more you would HOPE for from a lawyer. Patrick is what you need if you want to win your case!

- David L.

"If anyone needs an attorney that will stand with you during your time of trouble, look no further."

Patrick has truly become a good friend and if anyone needs an attorney that will stand with you during your time of trouble, look no further. Patrick J. Mclain is this man.

- Child Abuse Client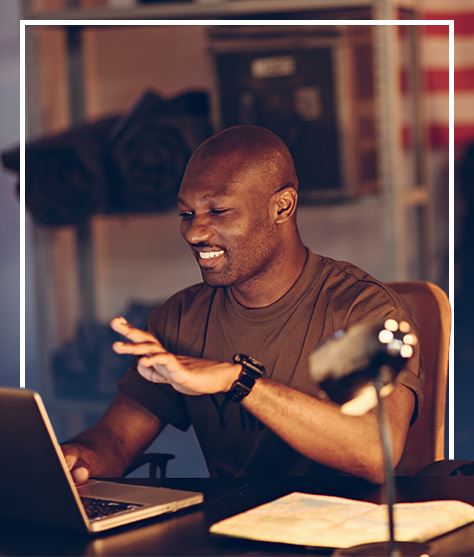 Defenses to Extortion Charges in Texas
Depending on the nature of your case, a number of defense strategies can be implemented.
A foundational approach is to question the existence of a threat. This strategy involves scrutinizing an accusation to verify whether a threat was made and whether it was sufficient to invoke fear in an average person's mind.
Another defense strategy is to challenge the intent behind the alleged threat. The law mandates that for a charge of extortion to stand, the accused must have intentionally aimed to cause fear or harm. If it can be argued that the offending statement was made without a calculated intent to extort, it could potentially weaken the prosecution's case.
Consent is another critical element of extortion cases. If it can be proven that the victim consented to the transaction under scrutiny, it might nullify the extortion claim. However, this defense heavily depends on whether the consent was voluntary and not a result of coercion.
At the Law Office of Patrick J. McLain, PLLC, we emphasize the value of conducting a comprehensive investigation into the evidence presented by the prosecution. This includes analyzing the credibility of witnesses, the legality of evidence collection methods, and the integrity of the evidence itself. Any discrepancy in these areas could serve as a significant bolster to the defense.
It's important to note that every case is unique, with varying circumstances and nuances. Thus, an appropriate defense strategy must be tailored to fit a specific case.
Our Dallas Extortion Defense Attorneys Want to Help
At the Law Office of Patrick J. McLain, PLLC, we are committed to providing you with the legal representation you deserve in your extortion case. Extortion charges are serious and often impactful, but our experienced Dallas-based attorney is well-equipped to help.
Our lawyers fight aggressively with a deep understanding of the legal system and a firm dedication to their clients, seeking to have charges dismissed or reduced wherever possible. After thoroughly examining the details of your case, they can work with you to develop a compelling defense strategy.
We believe that everyone is entitled to a vigorous defense, and we can work tirelessly to protect your rights. Let us put our extensive knowledge, proactive approach, and relentless drive to work for you because your future matters to us.
Call (214) 238-9392 or contact us online to get started today.