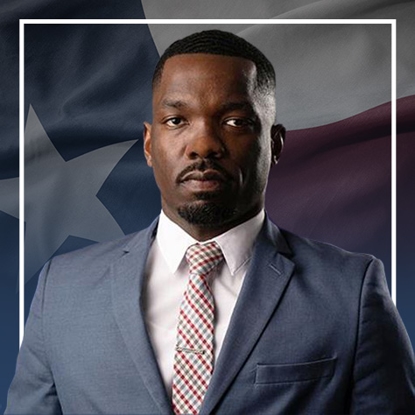 Eric Durojaiye Associate Attorney
Bio
Eric Durojaiye is a Dallas native and graduate of Lincoln Humanities & Communications Magnet. He attended Prairie View A&M University where he received a Bachelor of Science in Criminal Justice. He earned his Juris Doctorate at Thurgood Marshall School of Law, where he developed his advocacy skills by joining the Criminal Clinic. As a member of the Clinic, Eric was able to excel in handling misdemeanor and felony cases as a student.
After graduating in 2016, Eric moved back to Dallas and began his legal career as a criminal defense attorney. During this time, Eric was able to sharpen is advocacy skills by zealously representing clients from all walks of life. Later, he became a prosecutor with the City of Dallas. During his time there, he handled various misdemeanor offenses such as assault family violence, possession, prostitution and theft cases. As a former prosecutor, Eric is better equipped with the tools necessary to take their cases apart. Eric brings his skills, knowledge and experience to the Law Office of Patrick J. McLain so that we can provide competent, aggressive and effective representation to our clients.
Attorney Durojaiye is currently an Associate with the Law Office of Patrick J. McLain. His dedication, excellent analytical and writing skills, fastidious attention to detail, and charismatic personality offer him an edge over his competitors. Simply put, clients love and adore Eric's relentless approach to the practice of law.
Bar Admissions
Texas
U.S. District Court Northern District of Texas
Memberships
Kappa Alpha Psi Fraternity, Inc.