Child Pornography Lawyers in Dallas
Comprehensive Sex Crime Defense in the Dallas Area
Federal law outlaws the possession, distribution, production, importation, or reception of any image of child pornography under 18 U.S.C. § 2251 et seq. The federal criminal penalties are harsh, with 5 to 20 years if the offender is found guilty of transporting child pornography or between 15 and 30 years for producing it. In addition, if convicted, the defendant may have to register as a sex offender.
In addition to the formal legal consequences of a conviction of this nature, however, there is an indefinable but significant drop in social reputation. Even if the government makes an egregious mistake of identity and the defendant is innocent, the defendant may still have trouble with future employment prospects and social standing. If convicted, the defendant could also have to deal with limited housing prospects, limited ability to attend or engage in their child's activities, and more.
If you are facing child pornography charges, we recommend you contact an experienced Dallas child pornography lawyer at the Law Office of Patrick J. McLain, PLLC. Our associates are standing by to take your call at (214) 238-9392.
What Is Child Pornography?
Under Texas law, child pornography is any visual material depicting a child engaging in sexual conduct. This includes, but is not limited to, photographs, videos, digital or computer-generated images, and images created, adapted, or modified to appear that a minor is engaging in sexual conduct. The Texas Penal Code (Section 43.26) imposes severe penalties for anyone who knowingly possesses, distributes, or produces such materials.
On the federal level, the definition of child pornography is similar. According to Title 18, United States Code, Section 2256, child pornography is any visual depiction of sexually explicit conduct involving a minor (someone under 18 years old).
Penalties for Child Pornography in Texas
Crimes related to child pornography are treated with utmost severity under Texas law. The production, distribution, reception, and possession of child pornography can all lead to severe legal consequences.
These consequences include:
Production: Under Texas Penal Code § 43.26, the production of child pornography is a second-degree felony. If convicted, a defendant could face 2 to 20 years in prison and a fine of up to $10,000.
Distribution: The distribution or display of such materials is also a second-degree felony, punishable by 2 to 20 years in prison, plus a maximum fine of $10,000.
Reception: Texas law punishes receiving child pornography under the same statute as possession, meaning it is also a third-degree felony. The penalties include a prison sentence ranging from 2 to 10 years and a fine of up to $10,000.
Possession: The possession of child pornography is a third-degree felony in Texas, punishable by 2 to 10 years in prison and a fine of up to $10,000.
These penalties can increase if a defendant has previous convictions, if the child depicted is under a certain age, or if the offense involved aggravating factors.
Federal Penalties for Child Pornography
Child pornography is considered a severe offense under federal law, attracting stringent penalties. The United States Code, Title 18, Section 2252 lays out the legal framework, explicitly classifying the production, distribution, reception, and possession of any form of child pornography as criminal offenses.
The federal penalties are:
Production: Those found guilty of producing child pornography can face 15 to 30 years imprisonment for a first-time offense. Subsequent offenses can lead to 25 to 50 years in prison or 35 years to life imprisonment.
Distribution and Reception: For a first-time offense, distributing or receiving child pornography can lead to a statutory minimum of 5 years and a maximum of 20 years in federal prison. For subsequent offenses, the punishment ranges from 15 to 40 years.
Possession: Possessing child pornography may result in a prison sentence of up to 10 years. However, if the offender has prior related convictions, the punishment can escalate to up to 20 years imprisonment.
It's essential to note that these penalties can increase under certain circumstances, such as if the child pornography involves a minor under 12 years of age. Furthermore, those convicted must register as sex offenders, impacting their rights and freedoms long after their prison sentence has ended.
"Best attorney"

Mr. Patrick McLain equals instant and good results for you. Hiring Mr. Patrick McLain is the best decision I had made throughout my military career.

- Master Sergeant Michael A Heath Jr.

"A Marine through and through. He is dedicated to taking care of his clients."

He is an excellent lawyer who gives his all for you and gets things done. He has a no-nonsense approach that gets you results.

- Scott S.

"First class lawyer!!!!!"

Patrick saved my career and my life by proxy, he did everything and more you would HOPE for from a lawyer. Patrick is what you need if you want to win your case!

- David L.

"If anyone needs an attorney that will stand with you during your time of trouble, look no further."

Patrick has truly become a good friend and if anyone needs an attorney that will stand with you during your time of trouble, look no further. Patrick J. Mclain is this man.

- Child Abuse Client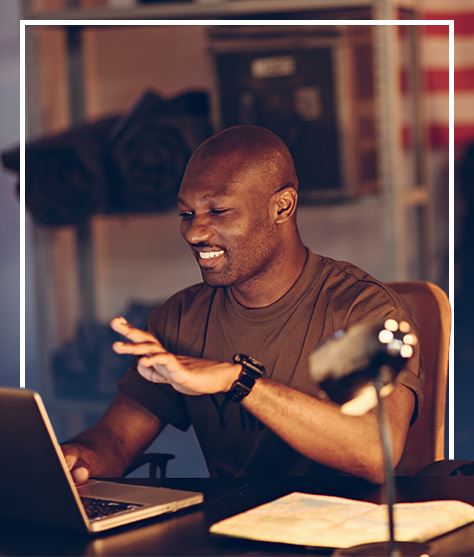 Defenses to Child Pornography Charges
Child pornography is generally a knowledge-based crime, meaning that the accused must have a certain level of knowledge or intent about the crime they are committing to be convicted. In addition, 18 U.S.C. § 2252 (c)(1) specifically builds affirmative defenses into the law. If the defendant had "less than three matters" (pictures, movies, etc.) and "promptly and in good faith" deleted them, they could take advantage of this defense.
Certain federal circuits define "possession" less strictly than law enforcement. The eighth circuit noted that a person cannot be found guilty simply because they have seen an image through a web browser— the user must have deliberately downloaded the image. If it was automatically added to the cache of a web browser, messaging platform, or another application for accessing or sharing media, the prosecution would likely have difficulty proving intent.
If you have been accused of child pornography laws in Texas, our team can provide experienced and informed legal counsel, guidance, and representation for your case. Whether you were mistaken for another person or are a victim of entrapment or a sloppy sting operation, we can help.
Identification of Victims
In 2002, the United States Supreme Court decided Ashcroft v. Free Speech Coalition 535 U.S. 234 (2002). Here, the high court struck down a law making illegal, among other things, simulated images of children. In some cases, this allows defendants to argue that an image in issue is not a depiction of a child being sexually abused but rather a computer-generated image.
Law enforcement has responded to this by creating the "Child Victim Identification Program," where newly identified victims can be located and identified. Each photo or movie is reviewed to identify clues that help an analyst better understand where the child is located so that they can be removed from the abusive situation.
Contact a Trusted Sex Crimes Attorney in Dallas
If you or a loved one are facing federal child pornography charges, military criminal charges, or even state criminal charges in Texas, an experienced criminal defense lawyer can provide crucial guidance on how to proceed. Our defense team has extensive experience in federal criminal cases like child pornography and is currently accepting clients.
Consultations are confidential, and we answer our phones 7 days a week, 24 hours a day for emergencies. Contact our office online or call (214) 238-9392 for representation from a child pornography attorney in Dallas.