Dallas Misdemeanor Lawyer
Defending Clients Against Misdemeanor Charges in Texas
In Texas, misdemeanor charges are more common, though they have much less severe punishments than felony charges. Even lesser misdemeanor charges should not be treated lightly; they require the same attention and skilled legal defense as more severe charges. They also have harsh consequences on your future work and freedom.
Examples of misdemeanor charges are reckless driving, public intoxication, trespassing, discharging a firearm within city limits, petty theft, disorderly conduct, and possession of smaller quantities of marijuana. No matter the misdemeanor that you have been charged with, legal representation from our Dallas misdemeanor attorneys will help mitigate the punishment or even clear your name of the charge altogether. Attempting to get through this ordeal alone may lead to more severe consequences.
---
Have you been arrested for a misdemeanor crime in Texas? Call the Law Office of Patrick J. McLain, PLLC today at (214) 238-9392 or contact us online to schedule a meeting with our Dallas misdemeanor attorney!
---
What are the Penalties for Misdemeanor Crimes in Texas?
Even though the average fine and punishment for misdemeanors can be low, a judge can unexpectedly enhance the charges making them felonies and imposing stricter penalties. This is especially true if you have prior convictions. Contact an experienced Dallas misdemeanor lawyer today for assistance if you are facing criminal charges.
Misdemeanors in Texas are punishable by up to 1 year in county jail. Even though their punishments are not as severe as felonies, some misdemeanors can have harsh consequences on your future. Misdemeanors are categorized as Class A, B, or C.
Class A Misdemeanors
The penalties for class A misdemeanors in Texas include:
Up to 1 year in county jail and/or
Up to a $4,000 fine.
Suppose you are convicted of a Class A Misdemeanor and again arrested for a different offense in the future. In that case, the District Attorney can use your Class A Misdemeanor conviction to enhance your punishment for the new offense. For example, your range of punishment would go from 0-1 year in jail to 30 days to 1 year in jail, all due to your prior Class A Misdemeanor conviction. Also, certain Class A Misdemeanors result in you losing your right to possess a firearm (Please see our section on Assault Family Violence cases) or may result in license suspensions (DWIs).
Class B Misdemeanors
The penalties for class B misdemeanors in Texas include:
Up to 180 days in jail and/or
Up to a $2,000 fine.
One of Texas's most common Class B Misdemeanors is Possession of Marijuana less than 2oz. If you take a conviction for any drug charge in Texas, your license will get suspended.
Class C Misdemeanors
The penalties for class C misdemeanors in Texas include:
These are commonly known as tickets in Texas.
Other examples of Class C Misdemeanors are:
Possession of Drug Paraphernalia
Disorderly Conduct
Theft of less than $100
Assault by Contact
Bail Jumping
Public Intoxication
"Best attorney"

Mr. Patrick McLain equals instant and good results for you. Hiring Mr. Patrick McLain is the best decision I had made throughout my military career.

- Master Sergeant Michael A Heath Jr.

"A Marine through and through. He is dedicated to taking care of his clients."

He is an excellent lawyer who gives his all for you and gets things done. He has a no-nonsense approach that gets you results.

- Scott S.

"First class lawyer!!!!!"

Patrick saved my career and my life by proxy, he did everything and more you would HOPE for from a lawyer. Patrick is what you need if you want to win your case!

- David L.

"If anyone needs an attorney that will stand with you during your time of trouble, look no further."

Patrick has truly become a good friend and if anyone needs an attorney that will stand with you during your time of trouble, look no further. Patrick J. Mclain is this man.

- Child Abuse Client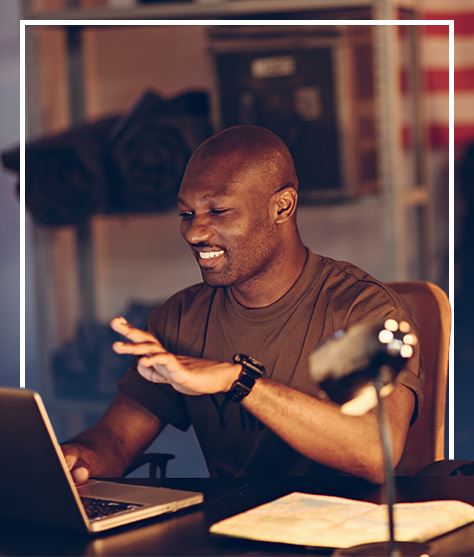 What is the Statute of Limitations for Misdemeanors in Texas?
For Misdemeanors in Texas, the period in which the State can file the charges against you is two years.
As in most criminal cases, the punishment you receive may not always be jail time. Sometimes alternatives such as special programs, probation, or deferred adjudication can be pursued. Please get in touch with our office so we can help you receive the best results possible.
Is Theft Considered a Misdemeanor in Texas?
Theft can be a misdemeanor depending on how valuable the stolen items were, and depending on how it was stolen. For example, if the item or items that were stolen were valued less than $100, it will be a Class C misdemeanor. If the value was $100 to $750, it will be a Class B misdemeanor.
However, even if the value is below $100, it will be considered a Class B misdemeanor if the individual has any prior theft convictions. If the value was between $750 and $2,500, it will be a Class A misdemeanor. If the value of the items stolen is greater than $2,500 or other aggravating factors are involved, the crime will be upgraded to a state jail felony or higher.
Misdemeanor Drug Charges
There are quite a few types of drug crimes considered misdemeanors in Texas. While any amount of cocaine, ecstasy, or methamphetamines is classified as no less than a state jail felony, possessing small amounts of marijuana can be a misdemeanor. Possessing less than two ounces of marijuana in Texas is a Class B misdemeanor, which is punishable by 180 days in jail and a maximum fine of $2,000, and possession of two to four ounces is a Class A misdemeanor and punishable by up to one year in jail and a fine of $4,000. Possessing four ounces of marijuana or greater is a felony in the state of Texas.
Is DWI a Misdemeanor in Texas?
DWI from alcohol or under the influence of drugs is classified as a Class B misdemeanor in Texas. The punishment is a minimum of 72 hours confinement, or when an open container of alcohol was found in the vehicle, a minimum of six days confinement. Appearing in public while intoxicated is a Class C misdemeanor. However, repeat drunk driving offenders and people who are charged with other crimes simultaneously may get the charges enhanced to a felony crime.
Call Our Misdemeanor Defense Attorney Today
Are you facing misdemeanor charges in Texas? If so, it is important you reach out to a skilled defense attorney for help.
Contact the Law Office of Patrick J. McLain, PLLC today to discuss your case with our misdemeanor lawyer in Dallas! Se habla Español.