Dallas Sex Crime Attorney
Experienced Defense Against Sex Crimes in Texas
Being charged with a sex crime, such as sexual assault or indecent contact with a minor, is a serious matter. At the Law Office of Patrick J. McLain, PLLC, our sex crimes lawyers provide clients with tough, ethical representation.
Our defense team is led by Attorney Patrick J. McLain, who has been practicing law for 30 years. As a former prosecutor and criminal court judge, he is familiar with every aspect of criminal trials. Our team has extensive experience defending people accused of sex crimes. We work hard to protect our clients and help them deal with the trauma of these difficult circumstances.
Call the Law Office of Patrick J. McLain, PLLC today at (214) 238-9392 or contact us online to schedule a meeting with our sex crime lawyer in Dallas! Se habla español.
Federal Sex Crime Charges We Defend
Sex crime offenses encompass a range of actions, including rape, child molestation, and sexual assault. Convictions can result in long-term imprisonment, hefty fines, mandatory registration as a sex offender, and irreversible damage to one's personal and professional reputation.
We offer representation in a wide range of sex crime cases, including:
Statutory Rape: Sexual activity with a minor is considered statutory rape. Convictions can lead to 2 to 20 years in prison and fines of up to $10,000.
Sexual Assault: Non-consensual sexual contact can result in a prison sentence ranging from 2 to 20 years and fines as high as $10,000. If the circumstances of your case include any aggravating factors, the maximum prison sentence could be as high as 99 years.
Sexual Abuse: Unwanted sexual activity can lead to up to $10,000 in fines and up to 99 years in prison.
Indecent Contact with a Child: Any sexual contact with a child is a felony, leading to 2 to 20 years in prison and fines of up to $10,000.
Indecent Exposure: Exposing oneself in a public space for sexual gratification can result in up to 6 months in jail and up to $2,000 in fines.
Child Pornography: Producing, distributing, or possessing explicit materials involving minors can lead to imprisonment for up to 20 years and a fine of up to $10,000. Penalties increase substantially depending on the circumstances of the case and whether you have any prior convictions.
Prostitution: Offering or agreeing to sexual acts in exchange for payment can result in up to 2 years in jail and fines of up to $10,000.
Solicitation of a Minor: Attempting to induce a minor into sexual activity can lead to fines of up to $10,000 and 2 to 20 years in prison.
Retaining legal counsel for facing these charges is strongly recommended. It's crucial to remember that an accusation does not equate to a conviction, and every defendant deserves a robust and comprehensive defense, which an attorney at the Law Office of Patrick J. McLain, PLLC, can help you develop.
Stages of a Sex Crime Trial
A sex crime trial typically proceeds in the following stages:
Arrest and Charges: If there is probable cause to believe a sex crime has been committed, an arrest may occur. Charges are then formally filed by the prosecutor.
Arraignment: This is the defendant's initial court appearance in which charges are announced, rights are outlined, and a plea is entered.
Discovery: Both sides gather and exchange evidence. This includes witness lists, statements, and any physical or digital proof relevant to the case.
Pretrial Motions: Attorneys can file pretrial motions to exclude or include evidence, challenge the validity of charges, or even dismiss the case.
Plea Bargaining: This stage involves negotiation between the prosecution and defense. It may result in a guilty plea in exchange for a lesser sentence or reduced charges.
Trial: If no plea is agreed upon, the case goes to trial. Both sides present their argument and evidence to a judge or a jury.
Verdict: After consideration of the evidence and arguments, the jury or judge delivers a verdict.
Sentencing: If the verdict is guilty, the court determines the appropriate punishment within the guidelines of Texas law.
Appeal: If the defendant believes legal errors during the trial affected the outcome, they have the right to file a notice of appeal.
Start your defense with our sex crimes defense attorney in Dallas!
"Best attorney"

Mr. Patrick McLain equals instant and good results for you. Hiring Mr. Patrick McLain is the best decision I had made throughout my military career.

- Master Sergeant Michael A Heath Jr.

"A Marine through and through. He is dedicated to taking care of his clients."

He is an excellent lawyer who gives his all for you and gets things done. He has a no-nonsense approach that gets you results.

- Scott S.

"First class lawyer!!!!!"

Patrick saved my career and my life by proxy, he did everything and more you would HOPE for from a lawyer. Patrick is what you need if you want to win your case!

- David L.

"If anyone needs an attorney that will stand with you during your time of trouble, look no further."

Patrick has truly become a good friend and if anyone needs an attorney that will stand with you during your time of trouble, look no further. Patrick J. Mclain is this man.

- Child Abuse Client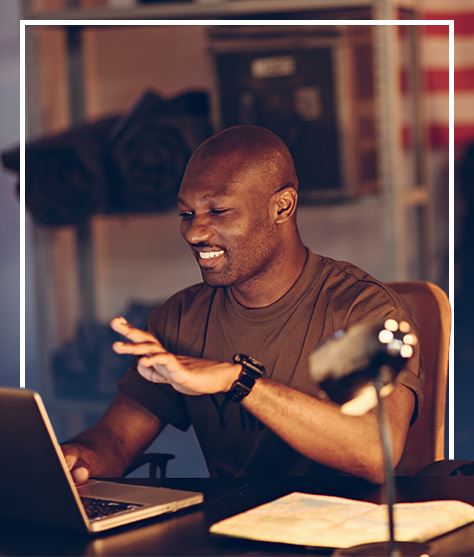 Sex Crime Convictions in Texas
The ramifications of a sex crime conviction often extend beyond the immediate penalties of fines and incarceration. One substantial consequence is the requirement to register as a sex offender. This registration is enforced by law and carries significant implications for individuals' personal and professional lives. However, confronting a sex crime conviction involves more than just offender registration.
Convicted individuals often find it challenging to secure employment due to the public nature of the sex offender registry. Similarly, housing applications may be denied based on background checks revealing the conviction.
Court-ordered therapy or counseling is another potential outcome for those convicted of sex crimes in Texas. This mandatory therapy is intended as both a rehabilitative measure and a means to monitor the individual's behavior post-conviction.
Parole or probation is frequently part of the judicial sentence following a sex crime conviction. The specifics of these arrangements, including their length and conditions, vary depending on the nature of the crime and the individual's prior legal history. Parole or probation often includes restrictions around contact with specific individuals or locations, mandatory check-ins with a parole officer, and further stipulations determined by the court.
Understanding the multifaceted impact of a sex crime conviction in Texas can be daunting. Our team at the Law Office of Patrick J. McLain, PLLC, can provide informed and experienced legal counsel, helping you navigate this process with reliable information and support.
Sex Offender Registration in Texas
In Texas, individuals convicted of certain sexual offenses must register as sex offenders. This process begins with the court determining whether an individual's offense necessitates registration.
If registration is required, the individual must provide their identifying information to local law enforcement within a specified timeframe, often within a few days of being released from prison or probation. Non-compliance with these requirements can result in further penalties and legal trouble.
Sex crimes that require ten years of registration include:
Indecent exposure
Indecency with a child
Online solicitation of a minor
Prostitution (if the person solicited is younger than 18 years old)
Sex crimes that require lifetime registration include:
Unlawful restraint (if the victim was younger than 17 years old)
Kidnapping and aggravated kidnapping (if the victim was younger than 17 years old)
Trafficking of persons
Continuous sexual abuse of a young child or children
Sexual assault and aggravated sexual assault
Prohibited sexual conduct
Compelling prostitution of a minor
Sexual performance by a child
Possession or promotion of child pornography
Burglary with the intent to commit a sex crime
Failure to Register
If you've been convicted of a sex crime that requires registering as a sex offender, you must comply with sex offender registration laws. The penalties for failing to register or failing to comply can be severe.
In addition to failing to register, you can be charged with failure to comply by moving to a new city without notifying law enforcement within seven days. If the terms of your registration also require that you update your personal information every 90 days, failing to do so can also result in serious criminal charges.
The penalties for failing to register include:
Failure to register for a 10-year registry crime: State jail felony punishable by between 180 days and two years in jail and a fine of up to $10,000
Failure to register for a lifetime registry crime or to verify registration once a year: Third-degree felony punishable by anywhere from 2 to 10 years in prison and a fine of up to $10,000.
Contact Our Dallas Sex Crimes Lawyer Today
We give our clients the peace of mind of knowing they are being represented by trusted sex crime defense lawyers in Dallas with the experience, skill, and tenacity to pursue every avenue in the quest for justice.
Contact the Law Office of Patrick J. McLain, PLLC today to schedule a consultation with our sex crimes attorney in Dallas!