Insider Trading Defense Attorneys in Dallas
Facing accusations of insider trading can be a daunting prospect. At the Law Office of Patrick J. McLain, PLLC, we can help you navigate complex legal matters related to these charges with dedication and an understanding of the law informed by over 30 years of legal experience.
Our attorneys possess a solid understanding of the legal nuances involved in insider trading cases, allowing them to offer sound legal advice and aggressive representation to clients.
No case is too complex for our team— we stand ready to provide legal guidance and representation throughout your matter.
Call (214) 238-9392 to schedule a case consultation today.
What Is Insider Trading?
Insider trading refers to the buying or selling of securities, such as stocks or bonds, based on material, nonpublic information.
"Material nonpublic information" refers to crucial information about a company's operations that has not been disclosed to the public and could significantly impact a company's stock price if it were revealed. This could range from financial reports and merger plans to changes in senior management or the launch of a new product line.
Examples of Insider Trading
Some examples of insider trading include:
A CEO, having access to confidential financial data, sells shares of their company before the public release of a disappointing earnings report.
An employee overhears executives discussing a merger and subsequently purchases stocks in the company.
An investment banker shares undisclosed merger details with a friend who then trades based on this information.
A government official acts on confidential information about a policy change affecting a particular industry.
Each of these scenarios involves the unfair use of nonpublic information for financial gain and highlights behavior that, if proven, could lead to serious legal consequences under securities law.
Who Can Be Found Guilty of Insider Trading?
Insider trading charges can be brought against a wide array of individuals.
The list includes but is not limited to corporate officers, employees, friends, and family members who have access to insider information about a company's securities. Even outsiders who come across such information and act on it could potentially be held accountable. Directors, brokers, or government employees who misuse confidential information can also face insider trading charges.
The scope of securities law is broad, and its complexities make it a particularly nuanced field of law. If you are facing charges of this nature, the Law Office of Patrick J. McLain, PLLC can help you understand your situation better and prepare for the next steps of the legal process.
Penalties for Insider Trading in TX
Insider trading carries severe consequences under Texas law. Penalties range broadly and are determined by the offense's gravity and each case's individual circumstances. Depending on the case's specifics, you could face both civil and criminal penalties.
Civil penalties can lead to disgorgement, meaning the offender may have to repay the amount gained from the illegal trades, sometimes with additional interest. In some cases, fines upon conviction could reach up to three times the profit gained or loss avoided.
Criminal penalties for insider trading can be substantial, with fines reaching up to $5 million for individuals. Moreover, those found guilty may also face imprisonment for up to 20 years.
"Best attorney"

Mr. Patrick McLain equals instant and good results for you. Hiring Mr. Patrick McLain is the best decision I had made throughout my military career.

- Master Sergeant Michael A Heath Jr.

"A Marine through and through. He is dedicated to taking care of his clients."

He is an excellent lawyer who gives his all for you and gets things done. He has a no-nonsense approach that gets you results.

- Scott S.

"First class lawyer!!!!!"

Patrick saved my career and my life by proxy, he did everything and more you would HOPE for from a lawyer. Patrick is what you need if you want to win your case!

- David L.

"If anyone needs an attorney that will stand with you during your time of trouble, look no further."

Patrick has truly become a good friend and if anyone needs an attorney that will stand with you during your time of trouble, look no further. Patrick J. Mclain is this man.

- Child Abuse Client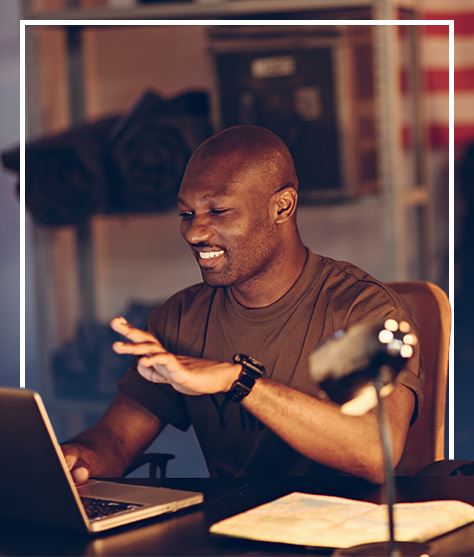 Defenses for Insider Trading Charges in Texas
Defending against insider trading charges can involve various strategies, each tailored to the case's unique circumstances.
One common defense is showing a lack of knowledge or intent. In other words, it is sometimes possible to argue that the accused had no knowledge of the nonpublic information at the time of the trade or did not intend to violate the securities law.
Another possible defense is demonstrating that the information was not material or nonpublic. This would entail proving that the information acted upon was already known to the public or that it was not vital enough to influence a reasonable investor's decision to buy or sell securities.
Additionally, it might be possible to establish that no duty of trust or confidence was breached. This defense requires showing that a defendant was not obligated to keep the information they acted on confidential or did not misuse their position to gain an unfair advantage.
Some individuals may be able to rely on the "safe harbor" regulations, provided they comply with specific rules related to the timing, amount, and method of their trades. According to these rules, a person can create a trading plan when they do not have access to material nonpublic information, and trades executed according to this plan will not constitute insider trading, even if they later become aware of nonpublic information. This is because the plan was established when they were not privy to insider information.
How Can a Dallas Insider Trading Defense Attorney Help Me?
Our attorneys can be instrumental to your insider trading case in several ways:
Understanding the Charges: We can help you understand the nature of the charges against you, the potential penalties, and the legal processes involved.
Building a Defense Strategy: Based on the specifics of your case, our attorneys can work with you to develop a strategy to challenge the evidence against you and faithfully present your side of the story.
Navigating Legal Procedures: The legal system can be complicated and intimidating. Our defense team can guide you through the legal process, helping you complete all relevant paperwork and meet any deadlines associated with your case.
Representation in Court: If your case goes to trial, our attorneys can represent you in court, arguing on your behalf and challenging the prosecution's case.
Negotiation and Plea Bargains: In some cases, it may be in your best interest to negotiate a plea bargain. Our lawyers can advise you on this and negotiate on your behalf.
While we cannot make promises about the outcome of a case, we are committed to providing our clients with aggressive legal representation throughout their legal journey.
Though insider trading charges can leave you worried about your future, we want to remind you that a charge does not mean you will be convicted. We are prepared to stand by you every step of the way, providing you with the respect, attention, and advocacy that you deserve.
Call (214) 238-9392 or contact us online to schedule a consultation today.