Dallas Sexual Assault Lawyers
Defending Clients Who Are Facing Sexual Assault Accusations in Texas
At the Law Office of Patrick J. McLain, PLLC, we believe in the importance of due process and the presumption of innocence. Accusations of sexual assault can leave lasting stains on your personal and professional life. We understand the gravity of the situation, and our legal team is committed to providing our clients with robust and vigorous representation.
We have over 30 years of legal experience, including past experience in prosecuting criminal offenses in Texas. Our team has handled thousands of cases and secured thousands of not-guilty verdicts and case dismissals. Our Dallas sexual assault attorneys know how the criminal justice system works and what is at stake in cases like these. Our goal is to help you secure the best possible outcome in the face of serious charges.
Are you facing charges for sexual assault? Call the Law Office of Patrick J. McLain, PLLC today at (214) 238-9392 to schedule a consultation.
What Is Sexual Assault?
Sexual assault generally refers to any act in which a person sexually violates another without explicit consent. This can involve forced sexual intercourse, inappropriate touching, or other forms of sexual contact achieved through force, threat, or manipulation.
Lack of consent is automatically presumed when the victim is a minor (under age 17) or when force or physical violence is used or threatened in committing the sexual act. Additionally, if the victim cannot provide consent—for example, if they are intoxicated or incapacitated—any sexual act is presumed to be sexual assault. It's important to note that consent must be freely given and can be withdrawn at any time during any sexual encounter. If consent is absent or revoked during a sexual scenario, continuing the act can constitute sexual assault.
If you've been accused of sexual assault, we recommend that you seek legal representation immediately. These allegations are serious and can significantly affect your personal and professional life. The Law Office of Patrick J. McLain, PLLC is experienced in defending clients facing these severe charges and can work diligently to protect your rights and reputation.
Is Sexual Assault a State or Federal Crime?
Sexual assault is prosecuted under both state and federal laws. The distinction between the two largely depends on where and how the crime occurs.
Typically, if the offense happens within a single state's boundaries, the state law applies. If the assault occurs on federal property, such as a national park or building, it falls under federal jurisdiction. The same applies if the victim is transported across state lines for the purpose of sexual assault.
Federal law outlines several specific offenses related to sexual assault, including aggravated sexual abuse, sexual abuse, and sexual abuse of a minor or ward. Violations of these laws can result in severe penalties, including substantial fines and extended periods of incarceration.
What Is Aggravated Sexual Assault in Texas?
As defined under Texas Penal Code § 22.021, aggravated sexual assault occurs when a sexual assault is accompanied by circumstances that elevate the crime's seriousness.
These aggravating factors can include:
The victim was under 14 years of age, elderly, or disabled.
The perpetrator used or exhibited a deadly weapon during the commission of the assault.
The perpetrator caused serious bodily injury or attempted to cause the victim's death.
The assault involved threats that made the victim fear death, serious bodily injury, or kidnapping, either to the victim or another person.
A "date rape" drug or any substance that could impair the victim's ability to resist or comprehend the situation was used in the assault.
The act was committed along with another person.
These factors can significantly increase the severity of the punishment upon conviction.
"Best attorney"

Mr. Patrick McLain equals instant and good results for you. Hiring Mr. Patrick McLain is the best decision I had made throughout my military career.

- Master Sergeant Michael A Heath Jr.

"A Marine through and through. He is dedicated to taking care of his clients."

He is an excellent lawyer who gives his all for you and gets things done. He has a no-nonsense approach that gets you results.

- Scott S.

"First class lawyer!!!!!"

Patrick saved my career and my life by proxy, he did everything and more you would HOPE for from a lawyer. Patrick is what you need if you want to win your case!

- David L.

"If anyone needs an attorney that will stand with you during your time of trouble, look no further."

Patrick has truly become a good friend and if anyone needs an attorney that will stand with you during your time of trouble, look no further. Patrick J. Mclain is this man.

- Child Abuse Client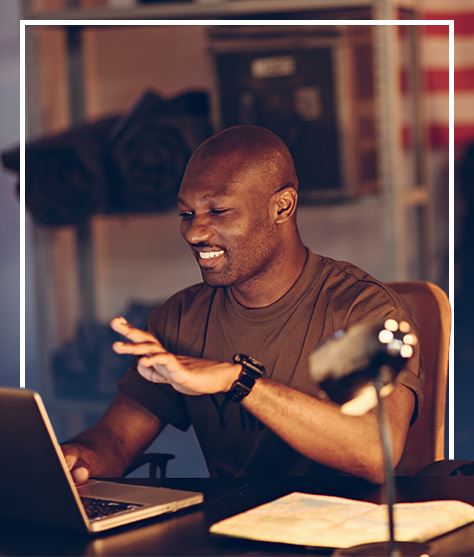 What Are the Penalties for Sexual Assault in Texas?
In Texas, the crime of sexual assault is severely persecuted and can lead to heavy penalties. Generally, sexual assault is classified as a second-degree felony, which can carry a prison term of 2 to 20 years and a fine of up to $10,000.
Aggravated sexual assault, on the other hand, is classified as a first-degree felony. A conviction can lead to a prison term ranging from 5 years to life imprisonment, with an additional fine of up to $10,000. This severity increases dramatically if the victim is under the age of 6 or younger or if the alleged assailant is a repeat offender, in which case the mandatory minimum sentence could be 25 years.
Apart from imprisonment and fines, a person convicted of sexual assault or aggravated sexual assault will be required to register as a sex offender. This can significantly impact one's personal and professional life, from housing options to job opportunities. The perpetrator may also face civil lawsuits from the victim seeking compensation for physical, emotional, and psychological damages.
The Law Office of Patrick J. McLain, PLLC is prepared to represent you if you face such charges. Our experienced Dallas sexual assault attorneys are well-versed in Texas criminal law. We can help you navigate this complex legal landscape, aggressively defending your rights at every step of the process.
Defenses Against Sexual Assault Charges
Fighting sexual assault charges requires a strategic defense tailored to the unique circumstances of each case.
Possible defenses against sexual assault charges include:
Consent: This defense revolves around the assertion that the alleged victim had given consent to the sexual activity at the time it took place. The critical aspect of this defense is evidence supporting the claim of consent.
Mistaken Identity: This defense is used when the accused claims they were not the person who committed the alleged sexual assault. Evidence that can support this defense includes alibi witnesses and surveillance footage.
False Allegations: In some cases, the accused may claim that the alleged victim is intentionally making false accusations of sexual assault.
Insufficient Evidence: A common defense strategy involves casting doubt on the evidence provided by the prosecution. If the evidence is not strong enough to establish guilt beyond a reasonable doubt, it may result in acquittal.
Remember, every case is unique, and the availability and effectiveness of these legal defenses will significantly depend on the specific circumstances and facts surrounding your case. Our attorney can discuss your case and evaluate your legal options during a consultation.
Contact Our Sexual Assault Attorneys Today
Our Dallas sexual assault defense attorneys can defend you aggressively, even in the face of serious charges. Our founding attorney has 20 years of active service in the Marine Corps and extensive experience as a former federal prosecutor. We can help you understand your legal options and devise a strategy tailored to your goals.
Contact us online or call (214) 238-9392 today to get started.