Criminal Defense Attorney in Collin County
Collin County Criminal Defense Lawyers
Your Fight for Freedom Starts Here
A criminal accusation can quickly tarnish your good name, resulting in many personal and professional consequences. With the help of trusted lawyers like ours at the Law Office of Patrick J. McLain, PLLC, you can rest assured that your case is in good hands. Our goal is to help you move forward with the least possible consequences, aggressively negotiating for reduced or dismissed charges at every opportunity.
When you think all hope is lost, we urge you to think again. Your criminal charge does not equal a conviction. You are innocent until proven guilty, and we can go above and beyond to help maintain your innocence.
Call us at (214) 238-9392 to learn more.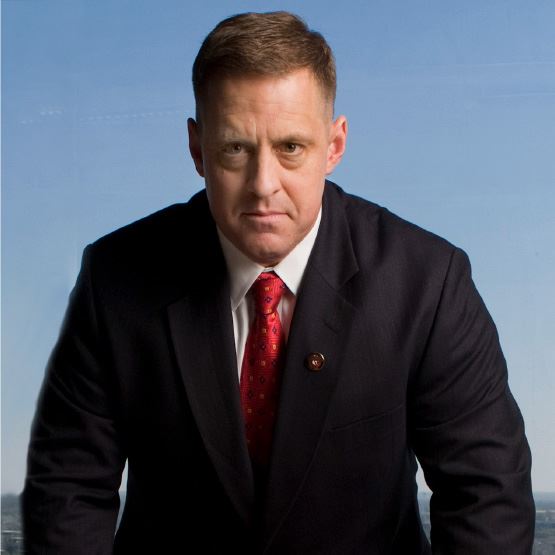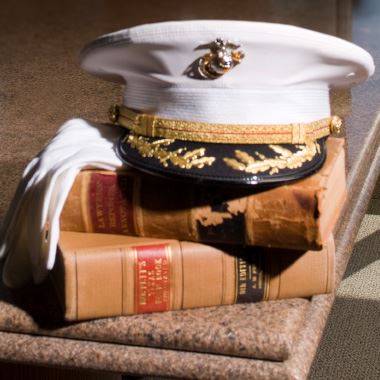 Will My Case Go to Trial?
Whether or not your case goes to trial depends on various factors. Some cases are resolved through plea bargains or dismissed due to lack of evidence before they reach the trial stage. Others may proceed to trial if a resolution cannot be reached or if you choose to exercise your right to a trial; however, it is often wisest to work to reach a resolution before a case reaches the trial stage.
At the Law Office of Patrick J. McLain, PLLC, we prepare every case as if it is going to trial. This meticulous preparation sends a strong message to the prosecution that we are ready to fight for your rights in court if necessary. Our legal team can work with you to determine a strong strategy for your unique situation, guiding you through the legal process every step of the way.
What Are My Rights?
In the United States, the Constitution and Bill of Rights guarantee certain protections and freedoms to all individuals, especially those accused of a crime.
It's crucial to understand these rights as they form the basis of our legal system and provide a foundation for your defense:
Right to Remain Silent: Under the Fifth Amendment, you have the right to refrain from self-incrimination. If you have been arrested, you do not have to speak to law enforcement officers or prosecutors without your attorney present.
Right to an Attorney: The Sixth Amendment guarantees your right to legal representation. If you cannot afford an attorney, a public defender will be appointed for you. Many choose to hire a private attorney for more personalized and comprehensive representation, which we offer at the Law Office of Patrick J. McLain, PLLC.
Right to a Speedy and Public Trial: You have the right to have your case heard without unnecessary delay and in an open court. This prevents the government from leaving defendants in legal limbo.
Right to Confront Witnesses: You or your lawyer have the right to cross-examine the prosecution's witnesses. You also have the right to call your own witnesses to testify in your favor.
Right to a Jury Trial: For serious offenses, you have the right to a trial by a jury of your peers. The jury must reach a unanimous decision to convict.
Presumption of Innocence: Remember, you are presumed innocent until proven guilty beyond a reasonable doubt. This is one of the most fundamental principles in our criminal justice system.
At the Law Office of Patrick J. McLain, PLLC, we are committed to upholding these rights and seeing that they are respected throughout your legal proceedings. Contact us immediately if you believe any of your rights have been violated.
Stages of the Criminal Process in Texas
The criminal process in Texas consists of several stages, each playing a critical role in the administration of justice.
The stages are as follows:
Arrest: This is the initial stage where you are taken into custody based on probable cause for committing a crime. At this point, it is often in your best interest to exercise your right to remain silent and request an attorney.
Booking: Following the arrest, you will likely be booked into jail. This includes taking fingerprints and photographs, recording personal information, and documenting the alleged crime.
Initial Appearance: Within 48-72 hours of the arrest, you are informed of your rights and the charges against you.
Bail Hearing: A judge determines whether you can be released on bail. Factors considered include the severity of the offense, your criminal history, and risk of flight.
Arraignment: You are formally charged and plead either guilty, not guilty, or no contest. At this stage, the services of an experienced attorney, like those at the Law Office of Patrick J. McLain, PLLC, become crucial.
Pretrial Motions and Hearings: Various motions can be filed at this stage to suppress evidence, dismiss charges, or change venue. These motions shape the progress of the case.
Trial: If no plea agreement is reached, the case proceeds to trial. The prosecution presents its case, and the defense has an opportunity to cross-examine witnesses. The defense then presents its case, and the prosecution has the same opportunity.
Post-Trial Motions: If the outcome is not favorable, the defense can file post-trial motions for a new trial or to set aside the verdict.
Sentencing: If convicted, the judge determines the appropriate sentence based on the crime's severity, your prior criminal history, and other factors.
Appeal: Your attorney can file an appeal on your behalf if there are grounds to challenge the conviction or sentencing.
The stages above provide a general overview, but the actual process may vary. It's imperative to consult with a qualified attorney to navigate this complex process effectively. At the Law Office of Patrick J. McLain, PLLC, we have years of experience getting clients through the criminal process and can help you understand each stage as your case progresses.
Collin County Seat Location
In Collin County, our seat is McKinney. A county seat is a town or city that acts as the governmental center of the city. You will generally find the county legislature, courthouse, sheriff's department headquarters, hall of records, and correctional facilities in the county seat.
Where Can I Find the Criminal Courts in Collin County?
Our lawyers represent clients in felony and misdemeanor cases, which are handled in district courts and county courts, respectively.
Both of these courts are located at:
Russell A. Steindam Courts Building ― Collin County Courthouse
2100 Bloomdale Rd.
McKinney, TX 75071
(972) 548-4100
We can champion your rights and defend your liberties no matter what's at stake in your case. Our criminal defense attorneys know how both sides of the system operate, and we can use that to your advantage when you choose the Law Office of Patrick J. McLain, PLLC to represent you.
Your path to peace of mind begins when you pick up the phone and call (214) 238-9392. You can also contact us online. We proudly serve clients throughout Collin County.
Awards & Professional Affiliations
"Best attorney"

Mr. Patrick McLain equals instant and good results for you. Hiring Mr. Patrick McLain is the best decision I had made throughout my military career.

- Master Sergeant Michael A Heath Jr.

"A Marine through and through. He is dedicated to taking care of his clients."

He is an excellent lawyer who gives his all for you and gets things done. He has a no-nonsense approach that gets you results.

- Scott S.

"First class lawyer!!!!!"

Patrick saved my career and my life by proxy, he did everything and more you would HOPE for from a lawyer. Patrick is what you need if you want to win your case!

- David L.

"If anyone needs an attorney that will stand with you during your time of trouble, look no further."

Patrick has truly become a good friend and if anyone needs an attorney that will stand with you during your time of trouble, look no further. Patrick J. Mclain is this man.

- Child Abuse Client