Federal Criminal Defense Attorney Collin County
Federal Criminal Defense Attorneys in Collin County
In criminal law, federal charges carry unique weight and complexity. The consequences of a conviction can be life-altering, making it vital to have a seasoned attorney by your side who understands the intricacies of the federal system.
Federal criminal defense requires a different approach compared to state charges. At the Law Office of Patrick J. McLain, PLLC, our team is deeply familiar with federal laws, court procedures, and sentencing guidelines. We understand what you are going through, and we are here to help.
Schedule a case consultation with a federal criminal defense attorney at the Law Office of Patrick J. McLain, PLLC by calling (214) 238-9392 today.
What Are Federal Crimes?
A federal crime violates U.S. federal laws, as opposed to state crimes, which break the laws of the individual state in which they occur. Both types of crimes can range from drug offenses, fraud, and theft to more severe crimes like murder or kidnapping, but what differentiates them is typically the jurisdiction under which they fall.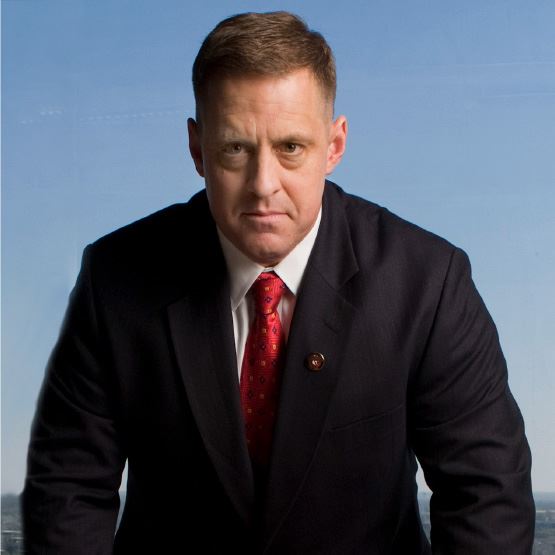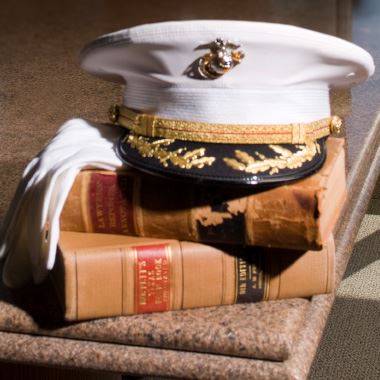 We represent clients in cases involving numerous federal crimes, including:
Accounting Fraud
Bank Fraud
Business Fraud and Theft
Business Opportunity Fraud, including Telemarketing Fraud
Computer Fraud and Internet Crimes
Credit Card Fraud
Drug Charges and Drug Trafficking
Extortion
Foreign Corrupt Practices Act
Healthcare Fraud, including Medicaid and Medicare Fraud
Illegal Alien Smuggling
Mortgage Fraud
Mortgage Fraud & Real Estate Fraud
Securities Fraud, including Stock Fraud & Insider Trading
Social Security Fraud
What Are the Penalties for Being Convicted of a Federal Crime?
Federal crimes are treated with a high degree of seriousness under U.S. law, and the penalties for being convicted of such offenses can be severe. The exact consequences depend largely on the nature of the crime committed, but they often include hefty fines, probation, or imprisonment. In some cases, the federal sentencing guidelines prescribe mandatory minimum sentences, which judges are obligated to impose unless certain exceptions apply.
In addition to these immediate penalties, a federal crime conviction can have long-lasting impacts. Convicted individuals may face social stigma and have difficulty securing employment or housing due to their criminal record. Understanding the potential consequences of a federal crime conviction is crucial for individuals navigating the criminal justice system.
Can Federal Crimes Be Expunged?
Under general circumstances, the expungement of federal criminal records is not offered. This means a federal conviction typically remains on a defendant's record indefinitely.
In limited cases, federal convictions can be set aside or dismissed under the Federal First Offender Act. This act applies specifically to first-time drug offenders who have not been previously convicted of minor violations of federal or state drug laws and who have pleaded guilty or been found guilty of possession of a controlled substance. If the court deems it to be in the interests of justice, it has the discretion to place a first-time offender on probation rather than imposing a conventional sentence. After successfully completing probation, the offender's case is dismissed, and the record does not reflect a conviction.
How Can a Federal Criminal Defense Attorney Help My Case?
Our attorneys at the Law Office of Patrick J. McLain, PLLC have a comprehensive understanding of federal criminal law and can guide you through the legal process, helping you understand the charges against you, the potential consequences, and the defense options available to you.
Our team can review and analyze evidence, identify legal issues, and craft effective defense strategies on your behalf. We can also communicate and negotiate with the prosecution, potentially working toward a plea agreement or reduced charges.
To schedule a consultation with a federal criminal defense attorney in Collin County, call (214) 238-9392 or contact us online.
Awards & Professional Affiliations
"Best attorney"

Mr. Patrick McLain equals instant and good results for you. Hiring Mr. Patrick McLain is the best decision I had made throughout my military career.

- Master Sergeant Michael A Heath Jr.

"A Marine through and through. He is dedicated to taking care of his clients."

He is an excellent lawyer who gives his all for you and gets things done. He has a no-nonsense approach that gets you results.

- Scott S.

"First class lawyer!!!!!"

Patrick saved my career and my life by proxy, he did everything and more you would HOPE for from a lawyer. Patrick is what you need if you want to win your case!

- David L.

"If anyone needs an attorney that will stand with you during your time of trouble, look no further."

Patrick has truly become a good friend and if anyone needs an attorney that will stand with you during your time of trouble, look no further. Patrick J. Mclain is this man.

- Child Abuse Client